Low level laser therapy hair loss therapy helmet KN-8000B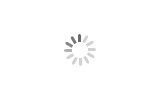 Low level laser therapy hair loss therapy helmet KN-8000B
:Seborrheic alopecia, alopecia areata treatment

:ISO、CFDA

:Low level laser

:available MOQ 100
1. 204 pcs medical-grade laser diodes as light source
2. LLLT low-energy soft laser irradiation technology, safe and reliable.
3. Mobile APP is available for clinical evaluation.
4. Built-in rechargeable li-on batteries, more convenient to use.
Overview
---



Mobile APP control




Connect your phone via Bluetooth to control the

treatment time and area, manage the treatment

plan in the app .






---






655nm laser light source




LLLT low energy soft laser technology, 204 laser unit

matrix arrangement.



---



Bio-detection




Equipped with bio-detection device, take off

the helmet to suspend treatment and save

more power.









---



Modular irradiation




Targeted treatment according to the severity and

area of hair loss.
---
Main Features
Low level laser ( LLLT ) cold light source, promotes hair growth effectively

Helmet design, small size, light weight, more suitable for home use

Partitioned irradiation for different levels of hair loss

Soft silicone distance guide ensures the irradiation distance

Distance and humidity sensors ensure safety and effectiveness during the treatment

Continuous and pulse irradiation mode available

Large diameter with various cushions, suitable for different head sizes

Mobile App is optional
---
Indications
Low level laser therapy hair loss therapy
Suitable for various hair loss
Androgenetic alopedia(

Men & Women

)
Hair plant & hair strengthen