Philips UVB Narrow Band Lamp For Psoriasis Vitiligo KN-4006BL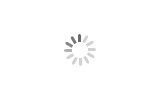 Philips UVB Narrow Band Lamp For Psoriasis Vitiligo KN-4006BL
:vitiligo、psoriasis、eczema、pityriasis rosea

:CE、FDA

:UVA、NB-UVB

:available MOQ 200
1. Philips UV lamp, with higher stability and longer lifetime.
2. Portable, small and light, suit for home use.
3. High intensity radiation and treatment effect.
4.Build-in reflector board design, improve the irradiation effect.
5. Voice prompt
Overview
---



Light Source




2pcs long use life and stable Philips professional

medical use 311nm Narrow band UVB lamps.

The reflector design can improve the radiation efficiency and make the light source more uniform.
---



Timing function




The stylish blue liquid crystal display, coupled with a microcomputer timingfunction, eliminates the trouble of timecalculation and improves accuracy.



---



Voice prompts




Warm voice prompt function reminds patients and medical staff of the treatment time, making the

treatment process more humane.



---



Flexible treatment




It can be placed on the base or operated flexible

treatment by holding the irradiator, and the irradiation

angle of the irradiator can be adjusted according to the

needs of treatment, making the irradiation site more

flexible.



---


Specifications
| | |
| --- | --- |
| Model | KN-4006BL |
| Security grade | |
| | |
| | |
| | |
| | |
| Power Supply | AC 100-240V |