High Resolution HD Photoelectric Integrated Optical Colposcope Equipment KN-2200BII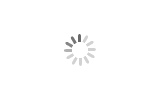 High Resolution HD Photoelectric Integrated Optical Colposcope Equipment KN-2200BII
:Gynecological Including vaginal and uterine diagnosis

:ISO、CFDA

:LED light

:available
KERNEL Full HD optical colposcope iamging system
Model: KN2200BII,
1. 3D visual Effects, 5 steps magnification,up to 30 optical magnification times
2. CCD part:1/1.8" Basler CCD, 6.37 million effective pixels
3. Image size: 3088*2064, Horizontal resolution: ≥2000lines
4. Professional one key installation multi-languages software
Overview
---



Optical System




Ultra-long depth of field, large field of view, super-

stereoscopic, realistic color reduction, unique light

path design, provide true 3D visual effects.
---



Basler CMOS 6,370,000 px




Adopt Germany 1/1.8" Basler camera, the pixel

can reach 6.37 million, providing physicians with

high-quality images of higher resolution.



---



Binocular eyepiece




High-eye point, Wide-field eyepiece, 45° and 0° eyepiece

options, suitable for different heights of inspection beds.
---



Five-step Zoom




Up to 30 times of optical amplification, with high-

quality amplification effect can be clearly observed a

variety of small pathological cells, can be used to

accurately locate biopsy of live lesions.






---
Features

1. Super long depth of field, realistic color reproduction, unique optical path design, some tiny lesions provide true 3D visual effect.
2. Adopt German imported CCD, the pixel can reach 6.37 million, providing doctors with high quality and high resolution images.
3. High eye point and wide field of view eyepiece, 45 degree and 0 degree eyepiece two options.
4. Up to 30 times optical magnification, with high quality magnification can clearly observe a variety of small lesion cells, reducing missed diagnosis.
5. All joints horizontal steering are adopted damping bearing technology, lifting support arm can be easily adjusted by users of different heights, the unique free arm technology can make the microscope precise and stable, free lifting, and realize space any point fixed.
---
KERNEL Full HD Optical Digital Colposcope Imaging System

Model:KN-2200B
Specifications of HD camera :
Camera type: 1/1.8 inch baser CCD
Resolution :6,370,000 pixels
Image size: 3088*2064
Horizontal Resolution : more than 2000 lines
---
What is photoelectric integrated colposcope?
Optoelectronic integrated colposcope is a new generation of advanced equipment for the clinical diagnosis of cervical lesions, which integrates the advantages of microscope optical system and electronic colposcope imaging system.The excellent stereoscopic microscopic optical system provides the clinician with perfect stereoscopic vision in high definition under super long depth of field and super large field of vision.It is also widely used in gynecological examination and treatment, and the observation of cell tissue changes in the early stage of cervical pathology, to help clinicians more accurately evaluate the clinical evaluation of some border areas that cannot be observed by the naked eye.