Kernel Portable Excimer Laser 308nm Psoriasis Vitiligo KN-5000E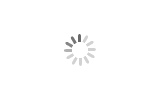 Kernel Portable Excimer Laser 308nm Psoriasis Vitiligo KN-5000E
:vitiligo、psoriasis、eczema、pityriasis rosea

:ISO、CFDA

:308nm excimer light

:available MOQ 100
1. Light source:308nm XeCl excimer light source
2. Irradiation Area: 22cm2±10%
3. ​Irradiation intensity: 35 mW/cm2
4. two treatment modes of dose and time
5. Built-in MED test function
6. record the treatment data
Overview
---



Maximum Efficiency




Adopts the latest generation of imported xenon chloride gas light source, which continuously

emits high-intensity single-frequency 308nmexcimer light, with stable waveband, pure spot.



---



Good targeting




Suitable for small-area treatment.

The flexible treatment handle can precisely

control the radiation treatment range, and it

will not shine on the normal skin, avoiding the damage to the normal skin.






---



Various size




Multi-specification treatment handle hoods, users

can choose according to the size of the treatment

area to avoid unnecessary

radiation output.




---



Two treatment modes





The two treatment modes of dose and time

can be selected by the user at will.






---









MED test




Built-in specific UV dosage schemes, can conduct

automatic six-spot skin phototoxicity test, and can

also make complex test proces simple and easy to

operate according to the characteristics of the patient's

skin.



---



Good heat dissipation





Adopts two-way double-effect cooling technology, partition heat dissipation, good heat dissipation

performance, extend the service life of the light

source






---



Portable




Hand-held appearance design adopts bionic design

techniques, ensure that the whole machine is portable and ergonomic.



---


Specifications

| | |
| --- | --- |
| Light Source | Xenon chloride excimer light source |
| UVB wavelength | |
| Indications | Vitiligo, psoriasis, eczema, pityriasis rosea |
| | |
| Irradiation area | |
| Weight | IN.W.:1.1kg, G.W.:2.5kg |