UVB Phototherapy Lamp For Psoriasis Home Phototherapy KN-4003BL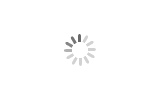 UVB Phototherapy Lamp For Psoriasis Home Phototherapy KN-4003BL
:vitiligo、psoriasis、eczema、pityriasis rosea

:CE、FDA

:UVA、NB-UVB

:available MOQ 200
Stable and long usage life Philips special medical bulbs ,1*9W UV bulb as light source
Small size and light weight, convenient for patients to carry
High intensity output and obvious treatment effect
Build-in reflector increases the efficiency of exposure
Special comb is easy for the treatment of scalp parts
narrow band uvb light
Overview
---



Simple operation

KN-4003BL uv phototherapy adopts one unit design.Fashionable touch

buttons, gently touch can be realized. Small and light,suitable for clinical and home use.



---



Maximum Efficiency

The special ultraviolet lamp produced by the Philips company

is used as the treatment light source, which has the characteri-stics of high stability and long life.And the built-in reflector

design can improve the radiation efficiency and make the light source more uniform.






---
Buit-in timer


The blue liquid crystal display, coupled with the micro-

computer timing function, eliminates the trouble of time

calculation and improves the accuracy.
---



Unique comb design


KN-4003BL is not only suitable for the irradiation of the face,

limbs and other parts, the unique comb design can also take

into account the treatment of the scalp.










---
Details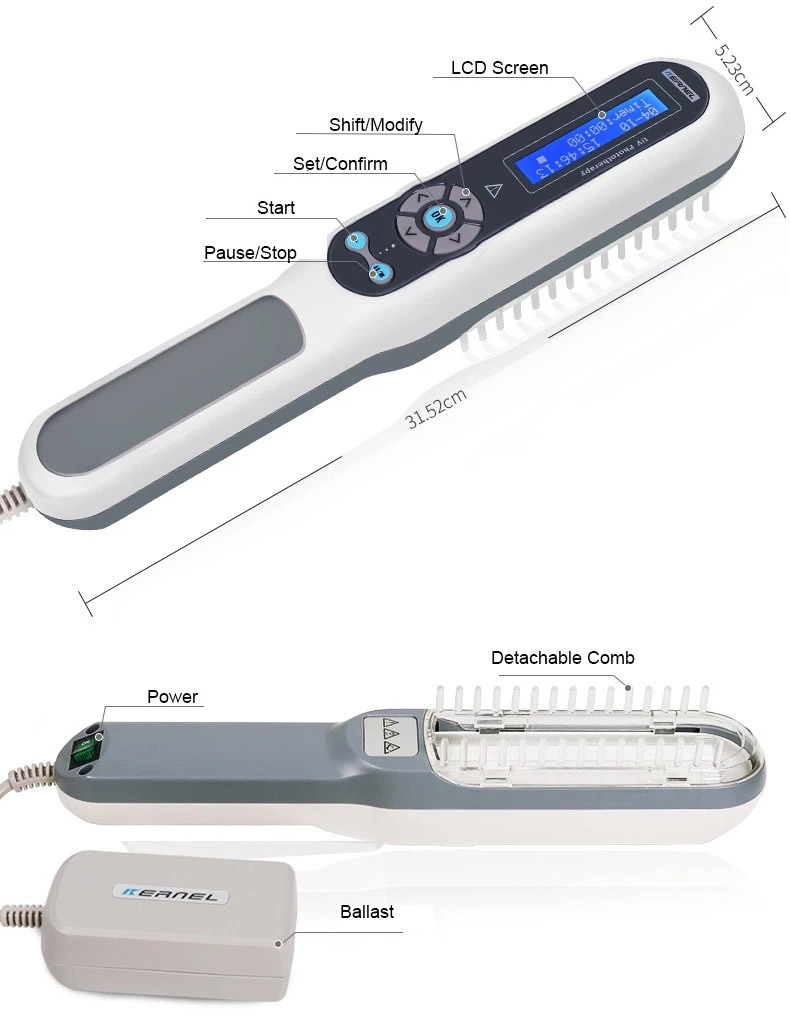 ---


Specifications
---
Tips for using
Please remember to wear the UV goggles to protect your eyes;
Keep 3cm between the UV device and the lesion parts;

Covering the normal skin by cloth or clothes before treatment;
If your skin feel dry or itch slightly, you can apply some hydrating cream which make you feel better;
If your skin being ultraviolet burned because of radiating too long, you need stop the radiation immediately and contact your doctor at once, also don't forget to take measures to avoid being exposed in the sun directly, and delay the next treatment schedule until the lesion parts recovering.
It's a high-efficience uv lamp for treatment of vitiligo and it's so easy to operate that you can use it at home at ease.
The frequency of the treatment is 2-3 times per week; the intensity of the lamp is 6.8mW/cm2, and the suggested initial radiation time is 30 seconds, if the effect is not obvious, you can add 10s more in the next treatment.
This is a high cost performance UV lamp which is suitable for treating vitiligo, psoriasis, eczema, pityriasis rosea, etc.
The operation is so easy that you can use the device at home atease, which brings you more convenience for your life.
So if you're troubled by the skin diseases mentioned above, just try to use our equipment which will light up your life.
Feel free to contact us if you have any problems about our products.