UVB Light Therapy Equipment For Psoriasis KN-4002/B1/AB1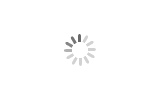 UVB Light Therapy Equipment For Psoriasis KN-4002/B1/AB1
:vitiligo、psoriasis、eczema、pityriasis rosea

:ISO、CFDA

:UVA、NB-UVB

:available
This half-body UV treatment device is designed to be more high-end. Its outer case is made of aluminum profiles, more fashionable and durable.
Adopts Philips special UV lamps as light source, microcomputer control, UVA and UVB work separately or simultaneously, with kind voice prompts,more humanization.
According to the user's request, the air operated lifting stand can be equipped. It is a high performance half body UV phototherapy device.
Overview
---



Maximum Efficiency


The special ultraviolet lamp produced by Philips

is used as the treatment light source, which has

the characteristics of high stability and long life.
---



Double-opening door


Double-opening door structure, the opening angle of the door can be adjusted according to the treatment needs.









---



More options


Use independent PUVA or NB-UVB treatment according to the

treatment needs, or combine the two light sources to achieve

better treatment effect




---






Two treatment modes


Dose and time. The treatment accuracy can be ensured by setting the radiation dose, or the traditional time control method can be used, which is more convenient









---






Flexible adjustment


Users can choose the bracket according to their needs, adjust the height of the irradiator, and make the

treatment more flexible. Air operated lifting stand is optional.






---
Details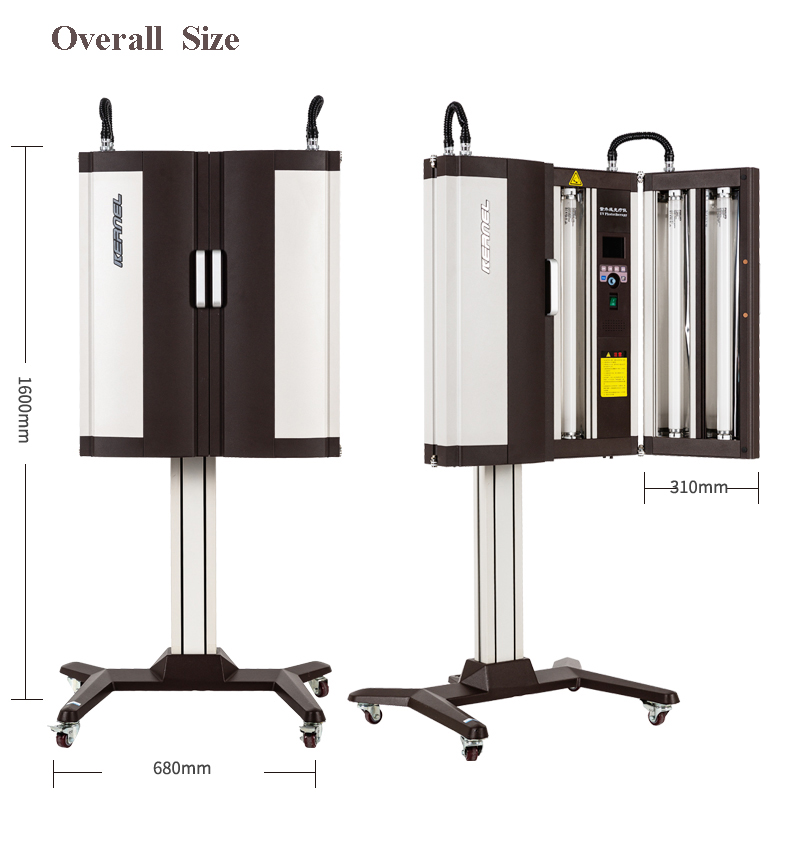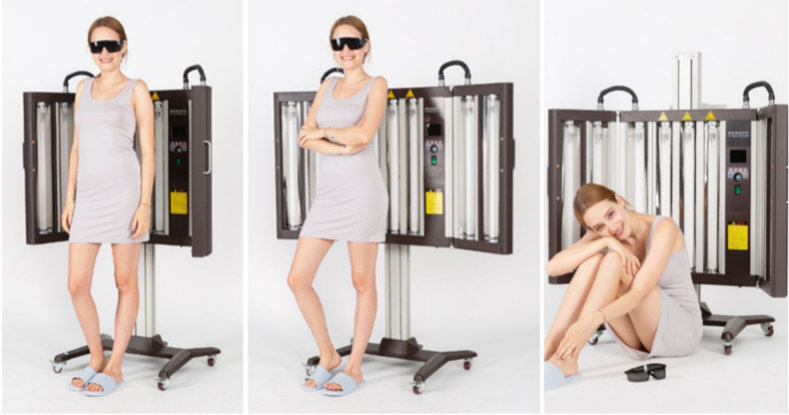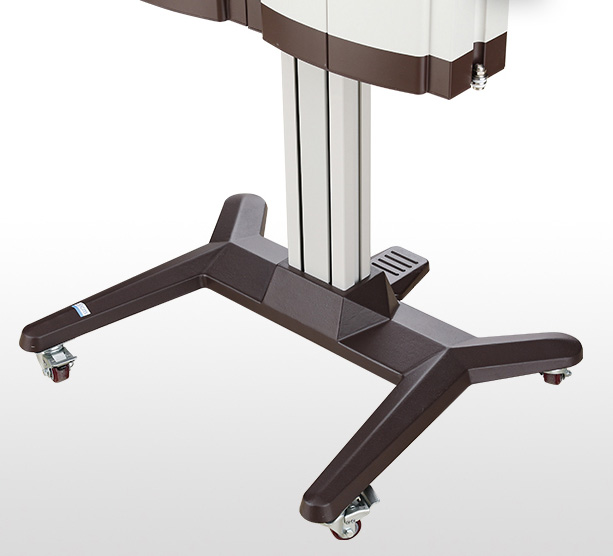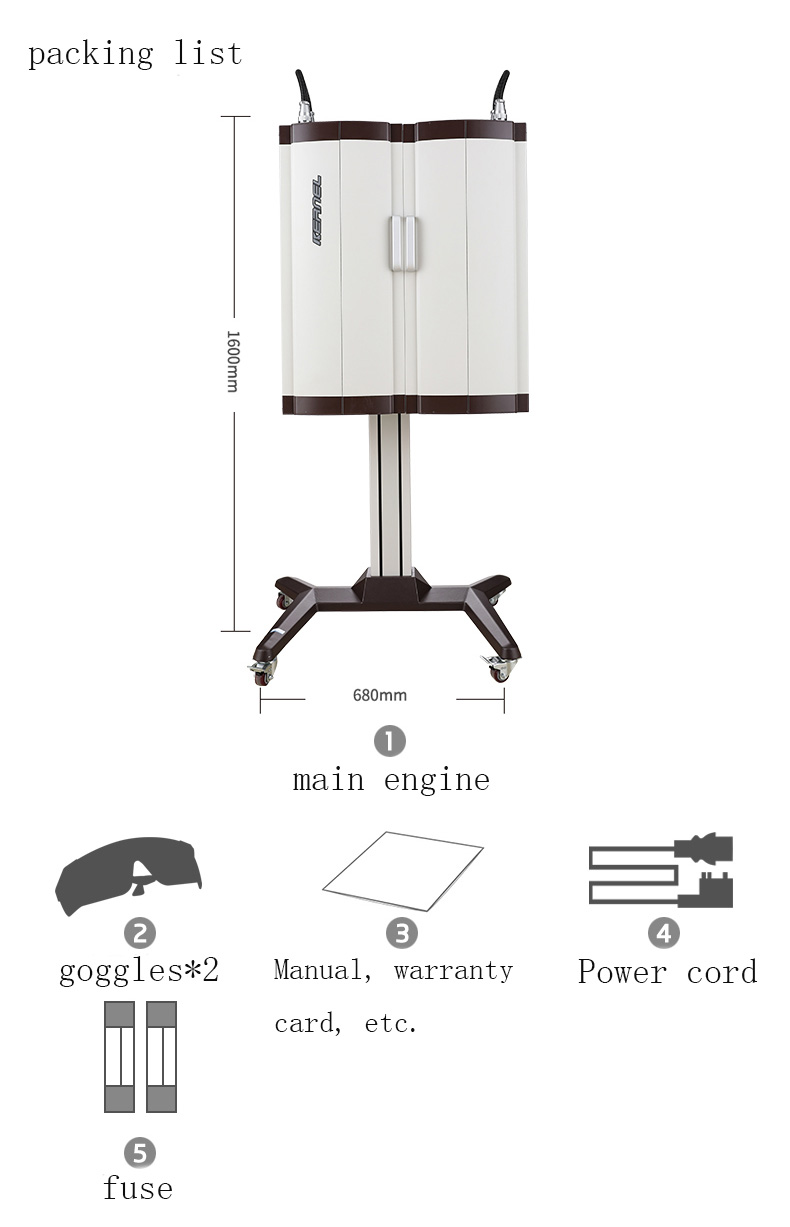 ---
Specifications

Light Source

8pcs of UVA or 8pcs of UVB or 4pcs of UVA + 4pcs of UVB

output wavelength

UVA:320-400nm
Peak 368nm±3nm


NBUVB:311~312nm
Peak Value 311nm±3nm

Indications

Vitiligo, psoriasis, eczema, pityriasis rosea

Irradiation area

working distance

20cm±1cm