UVB Light Therapy At Home For Psoriasis KN-4003B/BL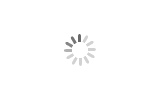 UVB Light Therapy At Home For Psoriasis KN-4003B/BL
KERNEL

KN-4003BL

2~5 Workdays

1000 units/month
Handheld type UV phototherapy home use device for treatment of vitiligo,psoriasis rosea and other skin diseases.
The UVB phototherapy with a smart timer to control the light on or off .
Equipped with UVB comb for scalp psoriasis and vitiligo
what is phototherapy?

Phototherapy is a method to prevent and cure diseases by using artificial ultraviolet radiation. It is widely used in the treatment of vitiligo, psoriasis, pityriasis rosea, eczema and other diseases.
How well does it work?

At present the best treatment band is the use of narrow spectrum uvb, that is, refers to the wavelength of 311nm uv, light toxicity is small, pigment recovery is more general, so after treatment color difference is small, good cosmetic effect,shorter course of treatment, greater safety, minimal side effects.
Classic UVB Light Therapy at Home For Psoriasis
Model: KN-4003BL

Stable and long usage life Philips special UVB lamp as the light source.

LCD display with build-in timer.

Small volume and light weight, convenient for patients to carry.

High intensity output and obvious treatment effect.

Build-in reflector increases the efficiency of exposure

Special comb is easy for the treatment of scalp part, also the comb length is the safe distance.

With professional anti-UV goggles, protect patients' eyes.

Can choose 120V or 230V voltage with multiple plugs.



---
Specification of UV lamp

UV Lamp wavelength :

1*S9W/10/2P UVA

1*S9W/01/2P NBUVB

Size: 32cm*5.2cm*4.8cm(L*W*H)

Effective Radiation Area: 55cm2±10%

Gross Weight: 1.3kg

Certificates: CE/FDA/ISO13485

Power Supply: 230V/50Hz, EU plug
220V/50Hz, AU plug
110V/60Hz, US plug