UV light For Vitiligo treatment KN-4003B1 UVB Phototherapy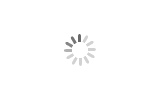 UV light For Vitiligo treatment KN-4003B1 UVB Phototherapy
:vitiligo、psoriasis、eczema、pityriasis rosea

:ISO、CFDA

:UVA、NB-UVB

:available MOQ 200
Small size design ,suitable for children and small size area use at home.
Safe to treat lesions such as the corner around eyes.
With unbelievable effective treatment to the new lesion.
Overview
---



Maximum Efficiency


Small size and light weight, patients can carry .As a therapeutic light

source, ultraviolet LED light source has the characteristics of high

stability and long life.



---
Good targeting


High intensity and good targeting radiation cause effective treat-met.

More suitable for the treatment of special parts of the face, such as the

corners of the eyes.



---



Two treatment modes


Two treatment modes: dose and time. The treatment accuracy can be ensured by setting the radiation dose, or the traditional time

control method can be used, which is easier .



---



Rechargeable


It is powered by a replaceable lithium-ion battery, which is disconnectd

from the power cord when in use, making the operation more convenient,

and the battery life can be up to 2 hours, suitable for travel






---



MED test


The integrated MED test function allows users to quickly and easily

determine their own MED value, providing a basis for subsequent

selection of therapeutic doses.






---
Details


---
Specifications

light source

9 SINGLE-CHIP LED

Gray Color

Output intensity

7.5-8 mW/cm2

Maximum treatment time

30min

Maximum treatment dose
This is a high cost performance UV lamp which is suitable for treating vitiligo, psoriasis, eczema, pityriasis rosea, etc.
The operation is so easy that you can use the device at home at ease, which brings you more convenience for your life.
So if you're troubled by the skin diseases mentioned above, just try to use our equipment which will light up your life.
Feel free to contact us if you have any problems about our products.