Wood's lamp Diagnosis Phototherapy for skin care KN-9000C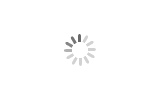 Wood's lamp Diagnosis Phototherapy for skin care KN-9000C
:Abnormal pigmentation, skin infection, abnormal porphyrin metabolism

:ISO、CFDA

:UVA light+White light

:available MOQ 200
2020 latest developed, streamlined design,230g light weight,4pcs 1.5V AA Li-ion battery powerd.All of these efforts are striving for your convenience.
With LED in circular arrangement and combined with a 2 times large-area(≥65cm2) magnifying glass and an observation window, assure a large observation area , and see the observation result very convenient.
Easy to use and as easy to use as a magnifying glass. Let vitiligo, psoriasis and other skin problems no where to hide.
Overview



Maximum Efficiency


LED cold light source in circular arrangement,longer lifetime,less heat,higer lightness.

The product uses UVA light source, which can be used to detect abnormal pigment diseases, skin infections, and abnormal porphyrin metabolism diseases, and grasp the treatment of skin diseases in time.
---



Visual lens


2 times amplification lense,Dia≥65mm,Larger view of the inspection leisions;accurate dignosis results.Anti-UV glass material to protect user's eyes to the full extent.






---






Portable


Powered by 4pcs 1.5V AA Li-oin batteries,more accessible and easy to replace.

Only weight 230g, much earsier to take while traveling,working or learning.






---






One key operation


One switch key control,on/off as you want.






---
Details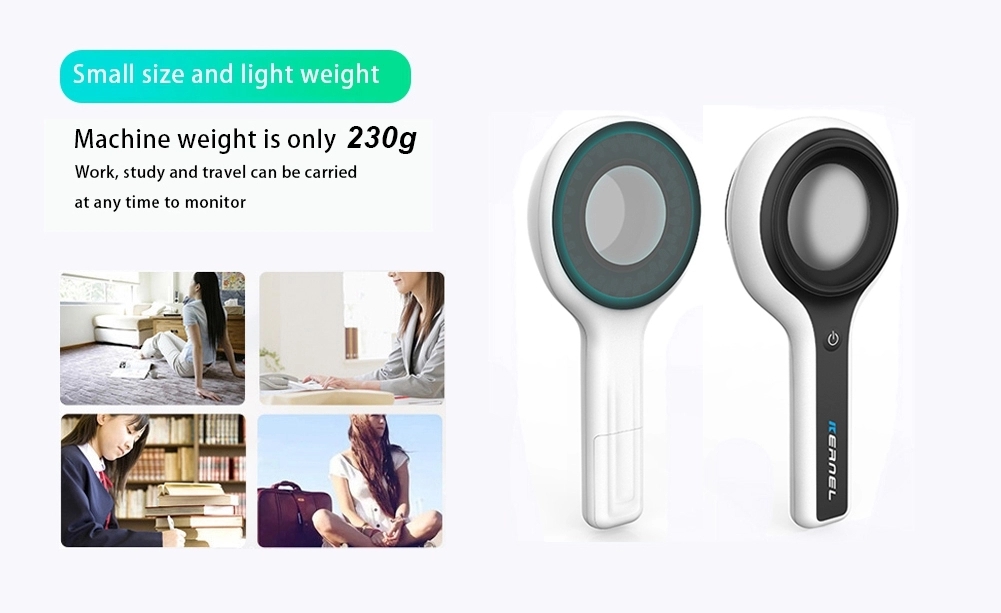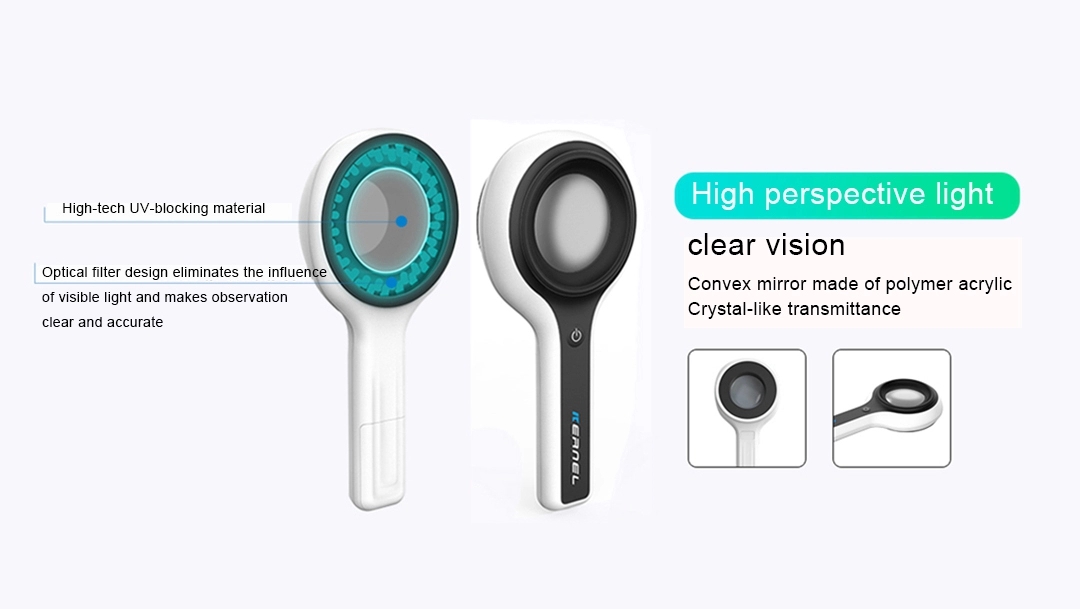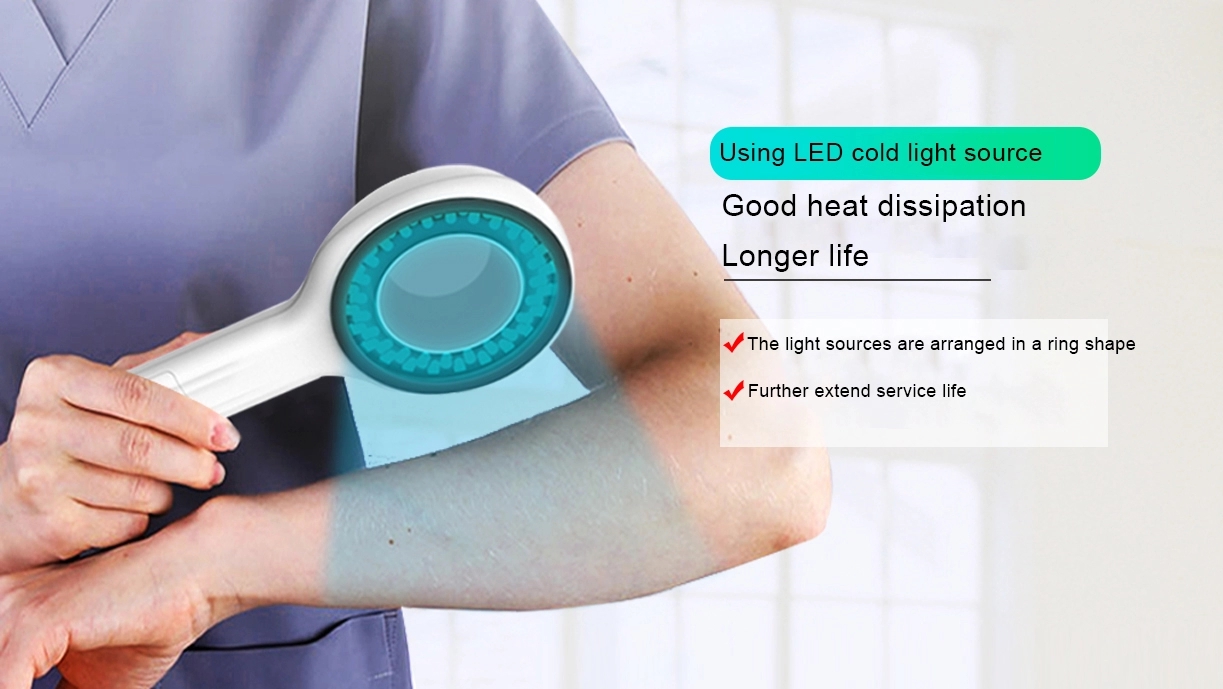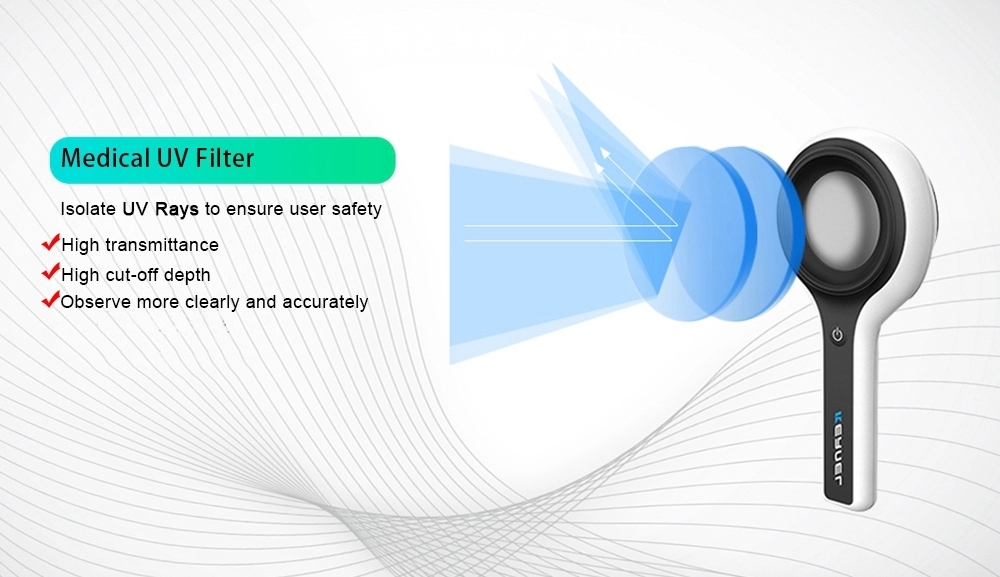 ---
Specifications

| | |
| --- | --- |
| UVA wavelength | 320nm-400nm(peak 365nm±10nm) |
| LED lifetime | ≥3000 hours |
| | |
| | |
| Water dust proof | IP22 |
| Overall size | |