PDT Led Light Therapy Machine For skin rejuvenation KN-7000A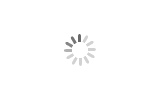 PDT Led Light Therapy Machine For skin rejuvenation KN-7000A
:Inflammatory acne treatment, eliminate inflammation, promote skin wound healing

:CE、FDA

:LED light

:available
1. The KN-7000A is our classic photodynamic therapy PDT machine for skin beauty , it is also called LED light therapy , it adopts high power LEDs, higher output intensity. Excellent market reputation with it's modern appearance and stable performance. Widely used for acne treatment, pigment removal, skin rejuvenation, reducing muscle soreness...

2.Multiple Color Combinations: Red, Yellow, Blue, Green, Red+Blue, Red+Yellow, Red+ Infrared
What is photodynamic therapy?
LED photodynamic therapy uses this feature that special semiconductor material to emit a single wavelength of light under the action of an external electric field to form different wavelengths of light through different LED, and to apply different power to the skin surface of different symptoms, so that it produces the biochemical effect of light in the irradiated part. The activity of the cells is increased, the metabolism of the cells is promoted, and the skin is secreted with a large amount of collagen and fibrous tissue. At the same time, it can activate the porphyrin metabolized by acne bacillus, and quickly eliminate acne pustules by phototoxic reaction and cell death, thereby promoting wound healing, treating inflammatory acne, and eliminating inflammation.
What are photodynamic therapy advantages?
1.To provide an alternative to oral antibiotics for the treatment of acne
2.Treatment is quick and convenient, no need to take a vacation, no skin irritation, no photosensitive phenomenon, the treatment process is easy, without any pain.
3.Fast, safe, no side effects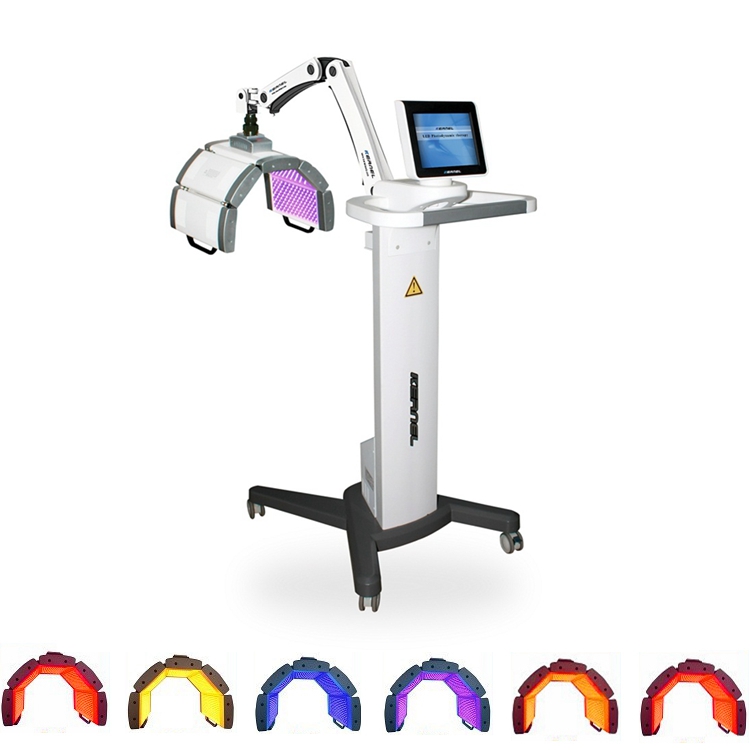 PDT LED Light Therapy Machine for Skin Beauty Wrinkles Freckles Acne Treatment
Model number:KN-7000A
---
Application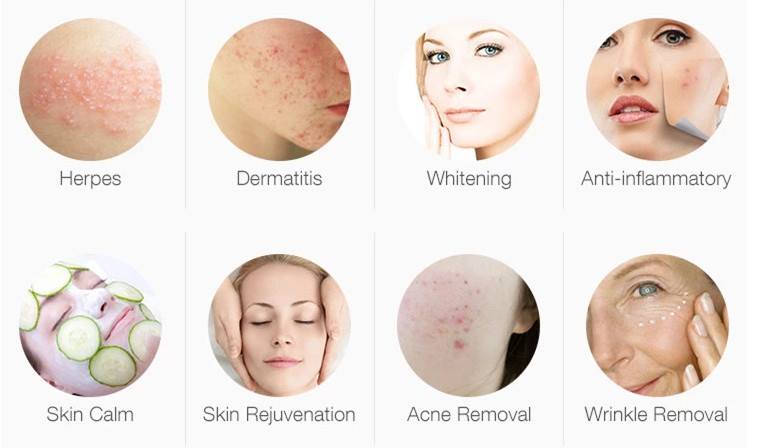 | | |
| --- | --- |
| Red (633nm±10nm) | Increase collagen production; reduce wrinkles; rejuvenate skin ;relieve inflammation |
| Blue (417nm±10nm) | Acne treatment, kill bacterium |
| Yellow (590nm±10nm) | Prevents the formation of freckles and brown spots,and even out skin tone, alleviate sunburns |
| Infrared (850nm±10nm) | Anti-inflammation; alleviate pain |
| Green 535nm±10nm) | Soothe and calm the skin |
Main Features
1. 1820 pieces high power LEDs. High intensity lights output
2. Treatment head can be stretched to suit to different treatment areas
3. Seven kinds of light combinations (red, blue, yellow, green, red+blue, red+yellow, red+infrared)
4. Special electrical connection between the treatment head and machine, more convenient and quicker to assemble.
5. Free designed cantilever makes the light source can be fixed and stayed in any angle and position.
6. 8" rotating touching screen design, simple operation.
7. Built-in 5 types common treatment plans, easy to set up.
8. Kindly voice prompt, more enjoyble of the treatment experience.
9. Light source intensity can be adjusted according to the different clinical needs.
10. Dual switch key and password protection, no worry about the machine to be misused.
11. Non-invasive, non-damaged, without side effects.
12. No need special care after treatment, users can make up as usual.
Configuration of KN-7000A PDT Machine:
1.One machine with one LED Panel , one LED panel has at more two kinds of wavelength.
2.Available LED wavelength can be choose following :
all red
all blue
all yellow
all Infrared
combination red+blue
Combination red+yellow
Combination red+Infrared
Combination yellow+green