PDT LED Facial Light Therapy Photodynamic Machine KN-7000D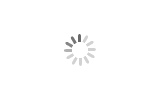 PDT LED Facial Light Therapy Photodynamic Machine KN-7000D
:Inflammatory acne、 eliminate inflammation、 promote skin wound healing

:ISO、CFDA

:LED light

:available
1.The KN-7000D is a newly developed LED photodynamic therapy device, which has improved the light source and software functions, integrated three-color high-power SMD cold light source in one treatment head, added the dosage mode, intensity acquisition and other functions

2.Multiple color combinations: red,yellow,blue,green,Infrared or mixed color. New type treatment head most can contain three colors lights together.
What is photodynamic therapy?
LED photodynamic therapy uses this feature that special semiconductor material to emit a single wavelength of light under the action of an external electric field to form different wavelengths of light through different LED, and to apply different power to the skin surface of different symptoms, so that it produces the biochemical effect of light in the irradiated part. The activity of the cells is increased, the metabolism of the cells is promoted, and the skin is secreted with a large amount of collagen and fibrous tissue. At the same time, it can activate the porphyrin metabolized by acne bacillus, and quickly eliminate acne pustules by phototoxic reaction and cell death, thereby promoting wound healing, treating inflammatory acne, and eliminating inflammation.
What are photodynamic therapy advantages?
1.To provide an alternative to oral antibiotics for the treatment of acne
2.Treatment is quick and convenient, no need to take a vacation, no skin irritation, no photosensitive phenomenon, the treatment process is easy, without any pain.
3.Fast, safe, no side effects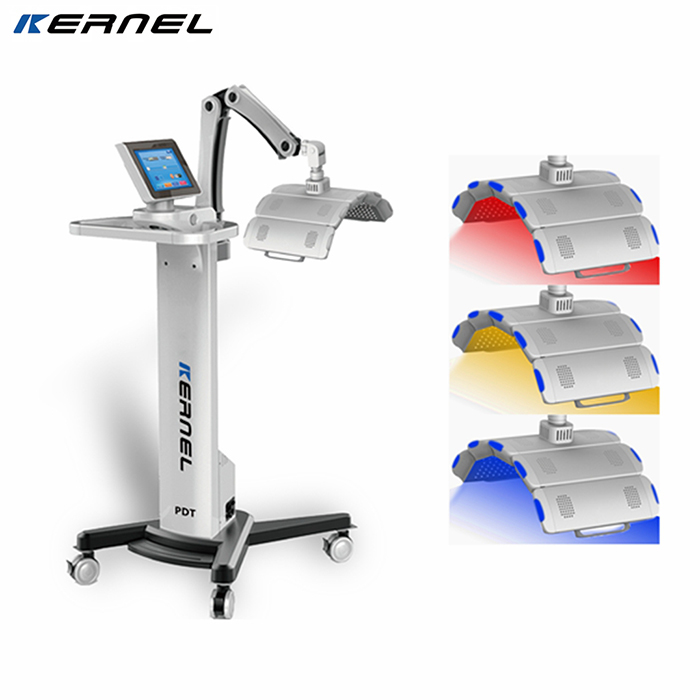 LED photodynamic light therapy beauty machine

Model: KN-7000D
Features of LED light therapy
1. Suitable for acne treatment,elimination of inflammation,and promotion of skin wound healing.
2. Adopting high-power SMD matrix light source, with high arrangement density, higher irradiation intensity and more uniform light spot.
3. Single light source, two light sources, and three light sources all can be combined in one treatment head.
4. Free-designed cantilever makes the light source stayed in any angle position, to meet various clinical treatment environments.
5. Adopt 8" full touch screen and user-friendly GUI design to make the operation more concise and smooth.
6. Unique dose mode and radiation intensity calibration to ensure the precision of the treatment.
7. 5 kinds pre- stored treatment plan, one-click selection makes operation more convenient.
8. With continuous irradiation and pulse irradiation 2 kinds working modes, to meet the various clinical needs.
9. Warm voice reminder to bring patients a relaxed and comfortable treatment experience.
10. Key switch and power-on password double protection, operation more secure.
11. High purity light source, no invasive operation, no side effects, no need special care after treatment.
---
PDT MACHINE SPECIFICATION
Size: 951mm*568mm*1250mm
Display Mode: 8"color touching screen
LED Quantity: 1100 SMD chips
Irradiation Mode: continuous and pulse
Irradiation Area: 850cm2±10%
Irradiation Distance:6cm±1cm

Wavelength: red 633nm blue 417nm yellow 590nm
CONFIGURATION
For the photodynamic therapy machine , there is various LED panel configuration
all red light panel
all blue light panel
all yellow light panel
combination panel red+blue
combination panel red+yellow
combination panel red+Infrared
combination panel red+blue+yellow