Optical Video Colposcope for gynecology examination imaging system KN-2200B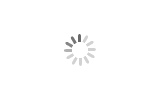 Optical Video Colposcope for gynecology examination imaging system KN-2200B
:Gynecological Including vaginal and uterine diagnosis

:CE、FDA

:LED light

:available
KERNEL optical colposcope imaging system.
Model: KN2200B, video colposcope
3D visual effects, 5 steps magnification,up to 30 optical magnification times
CCD part:1/3 inch sony CMOS, 2.1 million effective pixels
Image size: 1920*1080, horizontal resolution: 1080P/60
Professional one key installation multi-languages software
What is photoelectric integrated colposcope?
Optoelectronic integrated colposcope is a new generation of advanced equipment for the clinical diagnosis of cervical lesions, which integrates the advantages of microscope optical system and electronic colposcope imaging system.The excellent stereoscopic microscopic optical system provides the clinician with perfect stereoscopic vision in high definition under super long depth of field and super large field of vision.It is also widely used in gynecological examination and treatment, and the observation of cell tissue changes in the early stage of cervical pathology, to help clinicians more accurately evaluate the clinical evaluation of some border areas that cannot be observed by the naked eye.
KERNEL Optical Digital Video Colposcope Imaging System

Model:KN-2200B
Photoelectric integrated Colposcopy is a combination of microscope optical system and digital colposcopy imaging system.
It is suitable for the gynecological examination of vulva, vagina, cervix and other parts in clinic.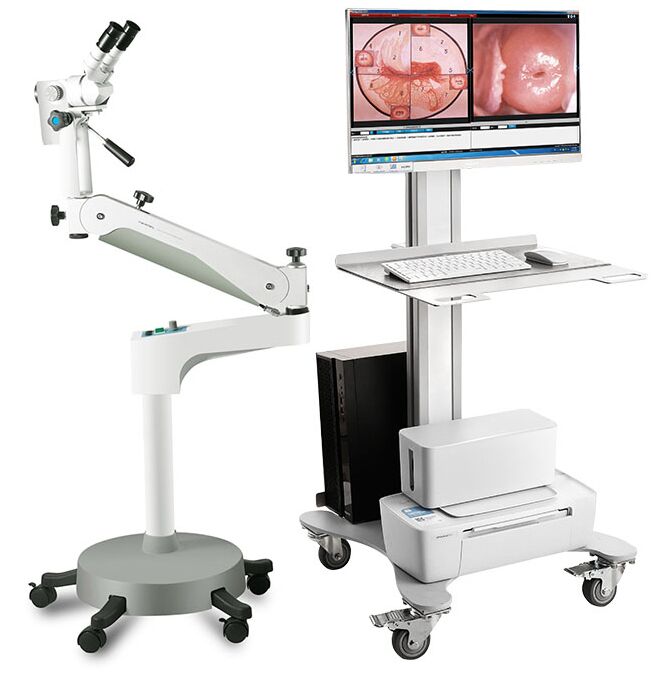 ---
① Optical System
Ultra-long depth of field, large field of view, super-stereoscopic, realistic color reduction, unique light path design, provide true 3D visual Effects.
② Binocular eyepieces
High-eye point, Wide-field eyepiece, 45° and 0° eyepiece options, suitable for different heights of inspection beds.
③ Five- step Zoom
Up to 30 times of optical amplification, with high-quality amplification effect can be clearly observed a variety of small pathological cells, can be used to accurately locate biopsy of live lesions.
④ Light Source
Energy-saving LED light source, with high brightness, LED light source, high Color rendering index.
⑤ ABS integrated Trolley
The overall streamlined design of the trolley, flexible operation, reasonable layout, small footprint, ergonomic. Monitor can be adjusted up and down, more flexible viewing angles.
⑥ swing arm ⑦ Computer ⑧ HD display ⑨ printer
---
OPTICAL COLPOSCOPY SPECIFICATIONS:

Eyepiece

12.5x, Optional: 20x

Observation Angel

45°eyepiece: 0-135°

0°eyepiece: -45-90°

Double Eyepiece Focal length

45°eyepiece: 125mm

0°eyepiece: 160mm

Focusing

Fine tuning, manual

Eyepiece Adjustment Range

55 ~ 75mm

Objective Focal length

300mm,optional:250mm

Working distance

300 eyepiece: 300mm

250 objective: 250mm

Horizontal resolution

1080P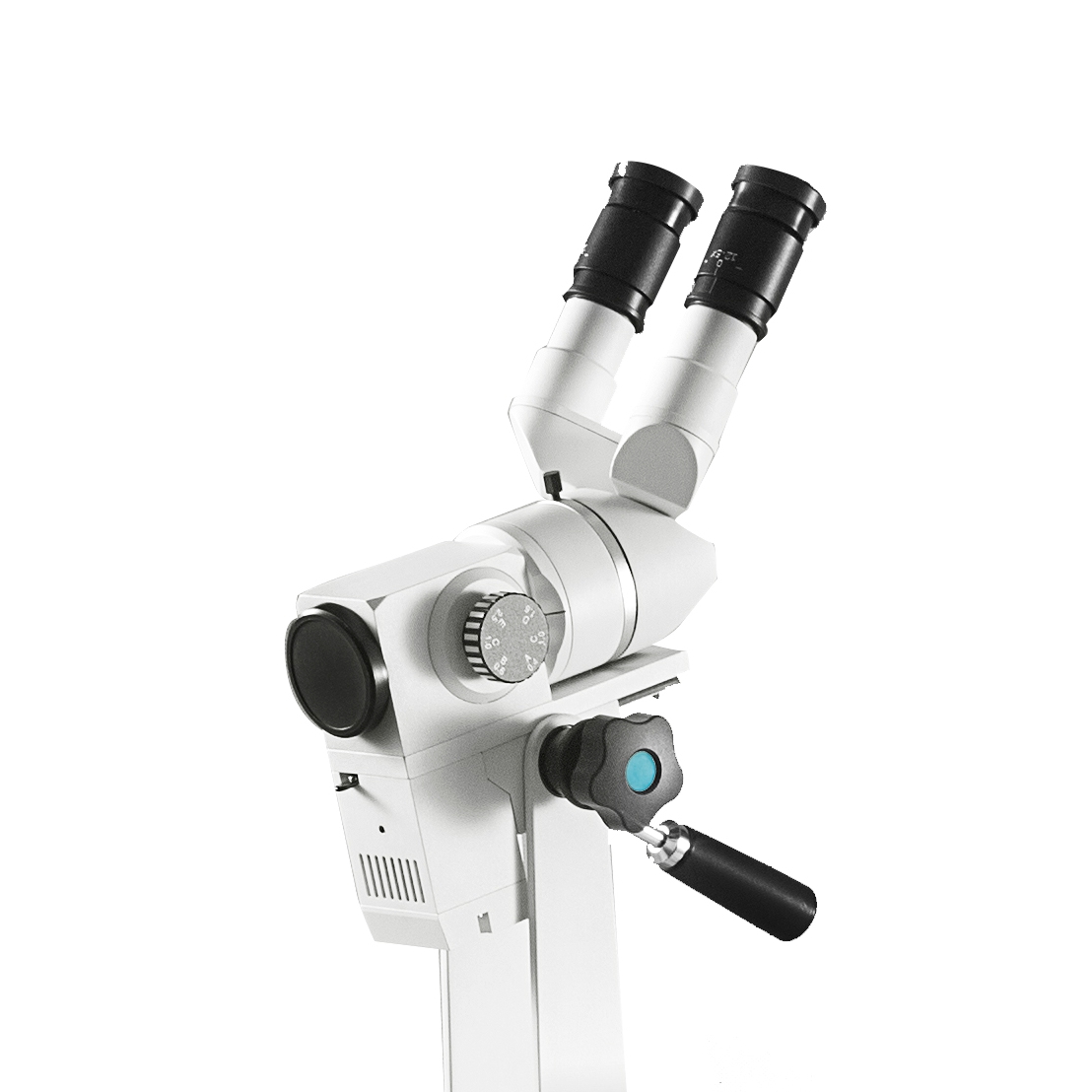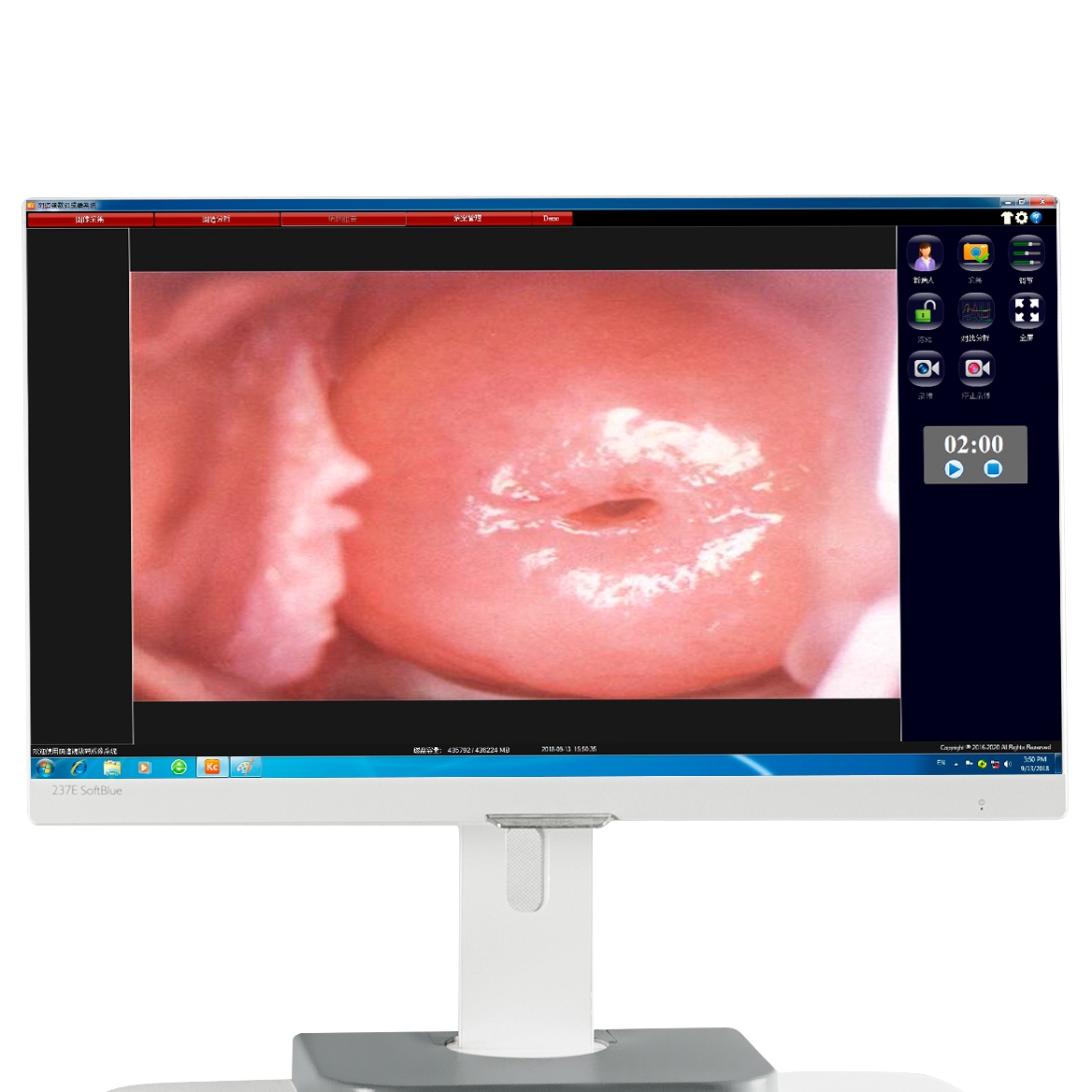 Two options of 45° and 0° Eyepieces for different heights of inspection beds: