Home Phototherapy 311nm UVB Light Therapy KN-4006B for Vitiligo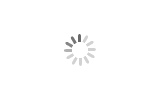 Home Phototherapy 311nm UVB Light Therapy KN-4006B for Vitiligo
:vitiligo、psoriasis、eczema、pityriasis rosea

:CE、FDA

:UVA、NB-UVB

:available MOQ 200
Narrow Band UVB phototherapy is considered a first-line treatment for many conditions such as psoriasis, vitiligo and eczema.

Our UV phototherapy adopts stable and long usage life Philips special UVB lamps as the light source.

With professional anti-UV goggles, protect patients'eyes, also 120V or 230V voltage with multiple plugs can be chosen.
Overview
---
Maximum Efficiency

Use Philips special UV lamp 2pcs Narrow Band Philips UVB

311nm, large radiation area with stable and long usge lifetime.

Build-in reflectors improve the efficiency of exposure.
---



Humanized design

Desk type, easy operation for home use.

The irradiation angle of the irradiator can be adjusted according to the needs of treatment, and it can also be placed on the base or operated by holding the irradiator, making the irradiation site more flexible.



---



Buit-in timer

With timing control function, it eliminates the trouble of time calculation and improves accuracy.






---






Easy to operate

Lightweight, compact and easy to carry; Simple operation, Push button operation,also suitable for treatment at home.



---
Details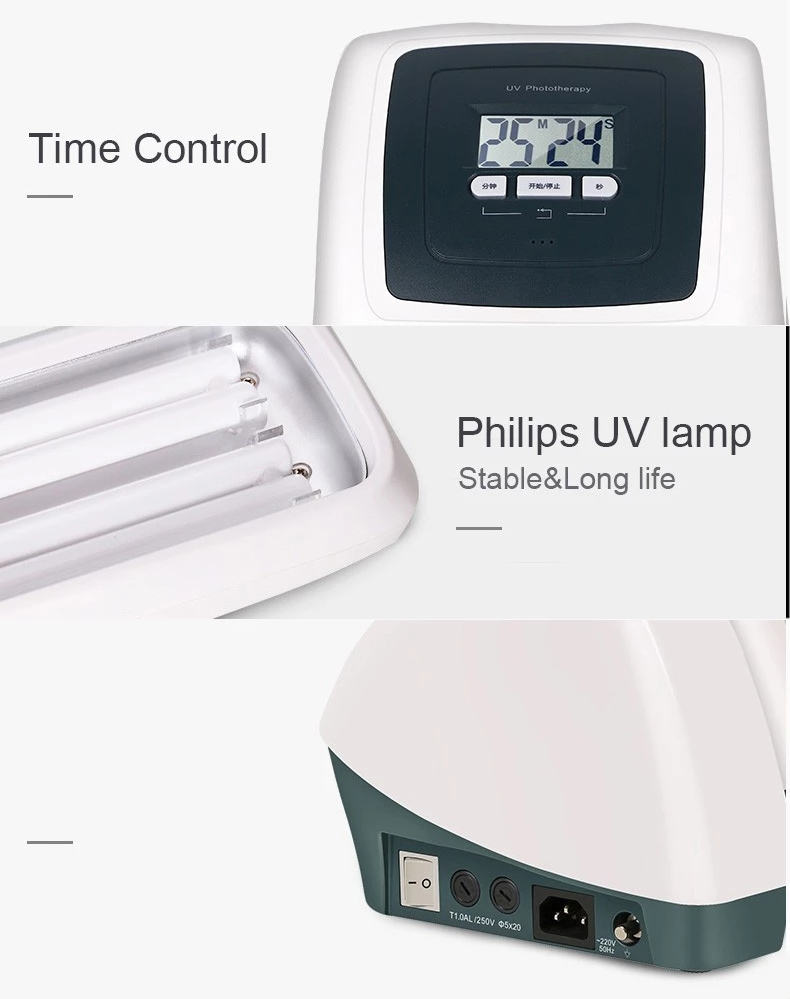 ---




Specifications

---
Notice for using:
Please remember to wear the UV goggles to protect your eyes;
Keep 3cm between the UV device and the lesion parts;

Covering the normal skin by cloth or clothes before treatment;
If your skin feel dry or itch slightly, you can apply some hydrating cream which make you feel better;
If your skin being ultraviolet burned because of radiating too long, you need stop the radiation immediately and contact your doctor at once, also don't forget to take measures to avoid being exposed in the sun directly, and delay the next treatment schedule until the lesion parts recovering.
This is a high cost performance UV lamp which is suitable for treating vitiligo, psoriasis, eczema, pityriasis rosea, etc.
The operation is so easy that you can use the device at home at ease, which brings you more convenience for your life.
So if you're troubled by the skin diseases mentioned above, just try to use our equipment which will light up your life.
Feel free to contact us if you have any problems about our products.