Medical Woods Lamp Skin Analyzer KN-9000B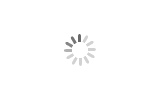 Medical Woods Lamp Skin Analyzer KN-9000B
:Abnormal pigmentation, skin infection, abnormal porphyrin metabolism

:CE、FDA

:UVA light+White light

:available MOQ 200
1. Combined UVA Light+White Light(LED)
2. Rechargeable lithium battery easy to use.
3. Equiped with cell phone holder for photo recording
4. Three levels of intensity of the UV light.
5. CE FDA cleared
6. Equipped with shading cloth, use directly in the normal light


Overview
---









Light





With both UVA and white LED light sources, the

service life is longer, not only for the inspection of various skin diseases, but also for other medical inspection lighting.
---



Observe clearly





Designed with visual window and lens hood,

operators are able to observe and capture

clear images under normal light environment.



---






Portable





Rechargeable Li-ion battery, wireless operation,

easy to observe and carry everywhere.



---



Water-proof




Waterproof grade reaches IP22, so that

patients can use it at home more at ease.






---



More convenient





Optional mobile phone bracket,which is convenient

for users to take pathological observation pictures, timely grasp the development and treatment of the disease, and can also be used in medical research,

teaching and other fields.
---
Features
1. Small size and light weight, users can carry easily.
2. The product uses UVA light source and can be used to detect abnormal pigmentation diseases, skin infections, abnormal porphyrin metabolism diseases and to grasp the treatment of skin diseases in a timely manner.
3. Handheld operation, flexible irradiation site, simple operation, easy to grasp, more suitable for use in the home.
4. Equipped with an observation lens and hood, users can also make clear observations and take pictures in normal environments.
5. Rechargeable lithium battery power supply, free from the bondage of the power cord, more convenient to use and carry.
6. With UVA and white light two LED light source, longer service life, not only for a variety of skin disease examination, can also be used for other medical examination lighting.
7. The observation window uses a magnifying lens that does not transmit ultraviolet light, which can avoid the harm of ultraviolet radiation to the human eye.
8. Three levels of light source brightness adjustment.
9. Cell phone holder attached, easy for users to take pathology observation pictures, can grasp the development of the disease and treatment in time, can also be used in medical research, teaching and other fields.
---




Specifications
| | |
| --- | --- |
| Light Source | UVA light+White light |
| UVA wavelength | 320nm-400nm(peak 365nm±10nm) |
| LED lifetime | ≥3000 hours |
| | |
| | |
| Water dust proof | IP22 |
| Visual lens magnification times | |