Led Red And Blue Light Therapy Devices KN-7000C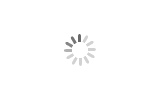 Led Red And Blue Light Therapy Devices KN-7000C
Kernel

KN-7000C

1-5 days

1000 sets per month
1.The KN-7000C portable handheld LED light is home skin beauty PDT device, use for acne treatment, wrinkle removal, skin whitening and pain relief. very suitable for carry

2. Photodynamic therapy uses 48 pieces LEDs with red, yellow, blue, red and yellow, red and blue light, and red and infrared light different light sources alternative
What is photodynamic therapy?
LED photodynamic therapy uses this feature that special semiconductor material to emit a single wavelength of light under the action of an external electric field to form different wavelengths of light through different LED, and to apply different power to the skin surface of different symptoms, so that it produces the biochemical effect of light in the irradiated part.
Home use LED light therapy PDT device for skin beauty

Model: KN-7000C
---
Feature of Portable hand held LED Light Therapy :
With 48 nano-scale genetic biological wave LEDs as cold light source

Red, yellow, blue, red and yellow light red and blue light , and red and infrared light for pain management 6 different light sources alternative.

Portable hand held LED Light Therapy has five work model : 1 min,2 mins, 3 mins, 5mins, continuous and pulsed.

PDT machine build in rechargable lithium-ion battery, battery's endurance about 120mins.

Charge mothed : Mini USB, USB power adapter or connect to computer for charging.
---
Different light treatment heads alternative: