CN-308C Kernel Professional Medical Stationary 308nm Excimer Laser UVB Phototherapy For Vitiligo Psoriasis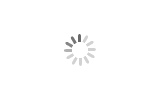 CN-308C Kernel Professional Medical Stationary 308nm Excimer Laser UVB Phototherapy For Vitiligo Psoriasis
Vitiligo, Psoriasis, Eczema, Pityriasis

UV LED

Available, MOQ>100sets
1. High power uv led light source, high energy and harmless
2. Dose working mode;
3.Voice prompt function;
4. Targeted, treatment handle and large irradiation area;
Indications: Vitiligo, Psoriasis, Eczema, Pityriasis
---
Advantages of CN-308C Excimer Light
1. MED test.
2. Work Mode:Dose mode.
3. Treatment Record.
4. Voice prompt.
---
Features
1. UV LED as light source, high stability and long life.
2.Handheld treatment handle for flexible irradiation.
3.Strong targeting, simple operation, also suitable for home treatment.
4.Built-in MED test program, convenient for users to test by themselves.
5.Colorful touch LCD display, dose working mode, convenient for users to operate.
6.Humanized voice prompt function, more comfortable and enjoyful treatment experience.
7.Various shapes of masks, fit for different lesion part size ,avoid exposure to healthy skin.
---
Parameter
| | |
| --- | --- |
| Model | CN-308C |
| Light source | UV LED |
| UVB wavelength | 308nm±2n |
| Indications | Vitiligo, psoriasis, eczema, pityriasis rosea |
| Output intensity | 35mW/cm2 |
| Irradiation area | 20cm2±10% |
| Working mode | Dose mode |