Laser Hair Growth Devices For Hair Loss KN-8000B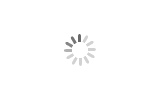 Laser Hair Growth Devices For Hair Loss KN-8000B
:Seborrheic alopecia, alopecia areata treatment

:ISO、CFDA

:Low level laser

:available MOQ 100
1.This hair loss helmet use 204 medical-grade semiconductor laser diodes.
2.Bluetooth function, App operation.
3.Applicable for male and female androgenetic alopecia, alopecia areata, male and female hair pattern baldness.
4.Suitable for dermatology clinic, hair loss therapy center, beauty salon, especially for personal home use.
Low level laser therapy for hair loss treatment
Model No:KN-8000B
---
Brief Production
About 650nm Low level laser hair loss therapy
650nm laser is a semiconductor cold laser, will not hurt the skin and hair, this wavelength is use for active activate the hair follicles ,boosts hair re-growth and make the fine hair strong.
It is neither a chemical nor a drug, but its penetration is any chemical liquid and drugs can not match,to overcome the past, all kinds of chemical hair disease can not fully penetrate into the root of the weaknesses.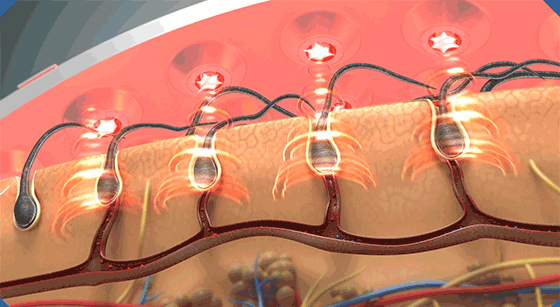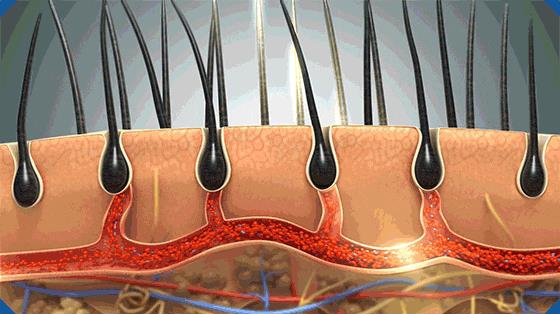 ● 204 medical-grade semiconductor laser diode (LD) (8000B), delivers move uniform lighting spot.
● LLLT low-energy soft laser irradiation technology, safe and reliable.
● Dot matrix arrangement of laser light source.
● Helmet type design, more suitable for patients to make the hair loss treatment at home.
● Partition irradiation technology for different levels of hair loss.
● Soft silicone distance guide,more comfortable and secure.
● Intelligent sensor to ensure safety and effectivity during treatment.
● Real-time detection of temperature and humidity.
● Continuous irradiation or pulse irradiation operation.
● Mobile APP is available for clinical evaluation.