KN- 5000G handheld 308nm laser vitiligo lightherapy for vitiligo psoriasis for home use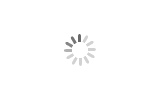 KN- 5000G handheld 308nm laser vitiligo lightherapy for vitiligo psoriasis for home use
:vitiligo、psoriasis、eczema、pityriasis rosea

:ISO、CFDA

:LED 308nm excimer light

:available MOQ 100
Light Source: LED 308nm excimer light
Illuminated area: 22cm2±10%(47*47mm)
Irradiation intensity: 25mW/cm2
Built-in dose and time treatment modes.
Built-in MED test function
can record treatment data
Product introduction

Derma 308 Targeted phototherapy is a new kind of phototherapy treatment instrument, which can can treat vitiligo, psoriasis, eczema and other skin disorders in a short time.

It can erupt high energy ultraviolet. Compared to traditional phototherapy, its treatment is very accuracy andtargeting, which sharply shortens treatment couses.
Clinically used 308 phototherapy has two characteristics compared to other phototherapy methods:
1. High energy, good curative effect, quick effect and short course of treatment. Energy is reflected by the intensity of the radiation (also known as light intensity, optical power, spot density).
2. Single wavelength, single wavelength is 308nm. Avoid other harmful wavelength interference.
---
| | |
| --- | --- |
| | handheld SMD LED excimer 308nm system UVB phototherapy device |
| | Kernel |
| | KN-5000G |
| | LED 308nm excimer light |
1.High-intensity LED ultraviolet light, the light source has a longer life, so that the treatment response is rapid, which can reduce the patient's treatment cycle and frequency.
2. The instrument is suitable for small area treatment, with good targeting, and it is easier to reach the diseased parts that are difficult to reach by traditional light sources.
3. The flexible treatment handle can precisely control the radiation treatment range, and it will not shine on the normal skin, avoiding the damage to the normal skin.
4. Small size and easy to carry.
5. The two treatment modes of dose and time can be selected by the user at will.
6. Built-in MED test program, convenient for users to test by themselves
7. With multiple specifications of the treatment handle hood, users can choose according to the size of the treatment area to avoid unnecessary radiation output.
8. With stand, convenient to place.
9. It can record treatment data, which is convenient for querying historical treatment records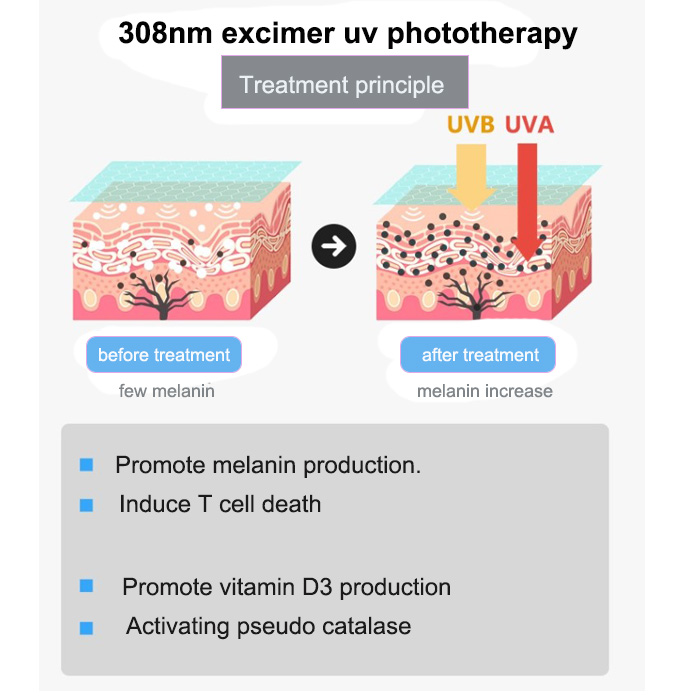 ---
PHOTOTHERAPY SPECIFICATION

Light Source: LED 308nm excimer light

Display Mode: 2.2 inch LCD screen

Illuminated area: 22cm2±10%(47*47mm)

Peak wavelength: 308nm±2nm

Irradiation intensity: 25mW/cm2

Dose setting range: 0~5000mJ/cm2

Time range: 0~200 s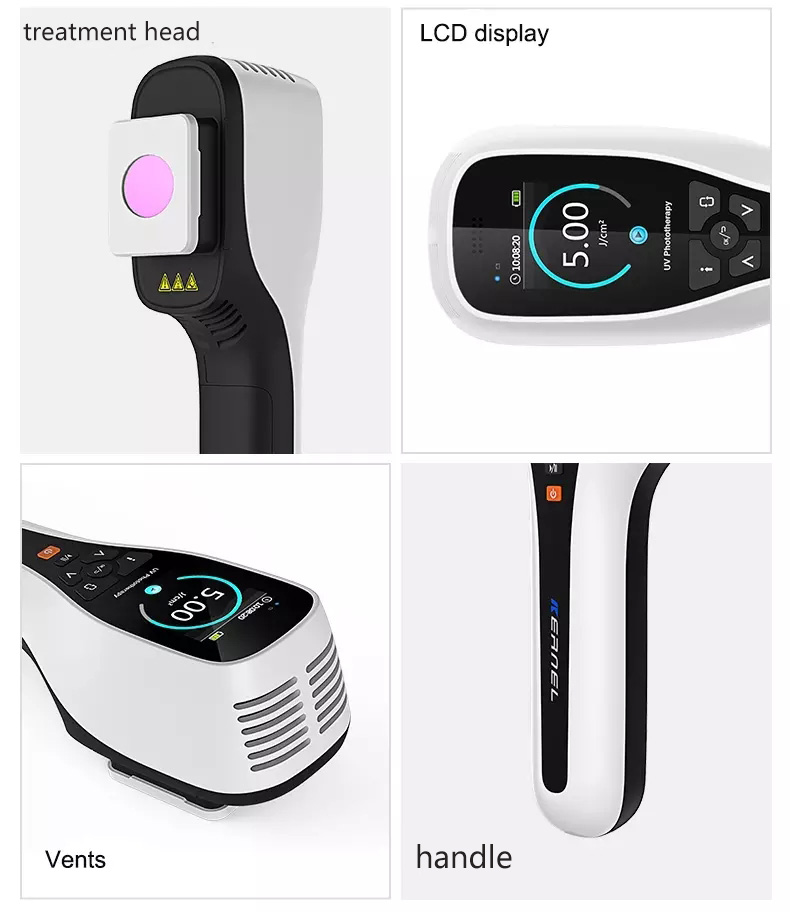 ---
Indications