UV polarized Skin Dermatology Wood's lamp Exam light KN-9000A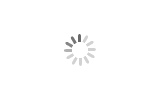 UV polarized Skin Dermatology Wood's lamp Exam light KN-9000A
Kernel

KN-9000A

3-5 days after receipt of payment

50 sets per week
Wood's Lamp Overview
A Wood's lamp is a device that emits ultraviolet (UV) light in the 365 nanometer range and is commonly used by dermatologists to assist in the diagnosis of various pigment and infectious disorders. The examination is performed in a dark room, allowing the Wood's light to shine directly on the affected area for a few seconds and looking for any changes in color or fluorescence. Normal skin does not fluoresce under the light of a Wood's lamp. If a fungal or bacterial infection or pigment disorder is present, Wood's lamp examination can strengthen or lessen the suspicion of a particular diagnosis, based on the color of fluorescence of the affected skin being illuminated. In addition, subtle changes in color may be detected as well.
Who's at risk?
Some of the many skin disorders that can fluoresce under Wood's light examination include the following:
Fungal infections
Bacterial infections
Head lice and nits Erythrasma Porphyria cutanea tarda
Vitiligo
Other pigmentary disorders
1.Small size,light weight,portable.
2.Adopt UVA light,wavelength 365nm.
3.Thireteen million effective back camera,automatic focus and mannual focus to get more clear view of leision part.
4.Equipped with shaped silicone hood,Better shading effect, users can also clearly observe and take photos in normal natural light environment
5.Rechargeable Li-ion battery supply,wireless operation,easy to carry on travel or vacation.
6.Latest SMD leds,longer life time,more uniform light spots.
7.5'' HD touch GUI screen,more vivid view and simple operation.
8.High-capacity design,can store more than 1000pcs photos,able to expend capacity by extra memory card and transfer photos to computer for frofessional analysis.
9.Set up patient case,record,check and track skin condition development.
10.Adjustable brightness,easy to change according to enviroment light.
11.Set up standard image database,easy to compare with leision site , strengthen or lessen the suspicion of a particular diagnosis.
12.Turned out to a diagnosis report,directly connect to printer,wireless report print.
Technical parameters
| | |
| --- | --- |
| UVA wavelength | 320nm-400nm(peak 365nm±10nm) |
| LED type | Much stable and higher intensity SMD LEDS |
| LED lifetime | ≥15000 hours |
| Output intensity | ≥3mW/cm2 |
| Battery supply | DC6~8.4V >0.5A |
| Battery work time | 2 hours |
| Display | 5" HD touch screen |
| Back Camera effecitive pixels | 13000000 |
| Water dust proof | IP22 |
| High-capacity | Store more than 1000pcs picture |
Clinical application