UV polarized Skin Dermatology Wood's lamp Exam light KN-9000A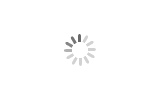 UV polarized Skin Dermatology Wood's lamp Exam light KN-9000A
:Abnormal pigmentation, skin infection, abnormal porphyrin metabolism

:CE、FDA

:UVA light+White light

:available MOQ 200
Wood's Lamp Overview
A Wood's lamp is a device that emits ultraviolet (UV) light in the 365 nanometer range and is commonly used by dermatologists to assist in the diagnosis of various pigment and infectious disorders. The examination is performed in a dark room, allowing the Wood's light to shine directly on the affected area for a few seconds and looking for any changes in color or fluorescence. Normal skin does not fluoresce under the light of a Wood's lamp. If a fungal or bacterial infection or pigment disorder is present, Wood's lamp examination can strengthen or lessen the suspicion of a particular diagnosis, based on the color of fluorescence of the affected skin being illuminated. In addition, subtle changes in color may be detected as well.
Overview
---



Light source

UVA light source can be used to detect abnormal pigment diseases, skin infections, and abnormal porphyrin metabolism diseases, and

grasp the treatment of skin diseases in time.

LED light source, longer life
---



Observe clearly


Using 5" high resolution touch screen, simple operation

and clear display.Using 13 million rear camera, auto

focus and manual focus can be carried out to ensure clear and complete picture capture;



---



Observe everywhere


Equipped with stereotyped silica gel hood, better shading effect,

users can observe and take pictures clearly in normal environment;




---



Gallery design


Designed with large capacity, which can store more than 1000 pictures.The pictures taken can be compared with

the standard lesions in the standard library for easy

analysis and determination of the condition






---






Report printing

Diagnosis report can be generated and printed wirelessly. The generated report will be stored in the case for easy

viewing.
---






Case management


Case files can be established to keep patient information, which is convenient for multiple medical visits and records of disease development.
---



Portable


Rechargeable lithium battery power supply, free from the shackles of the power cord, more convenient to use and carry
---
Details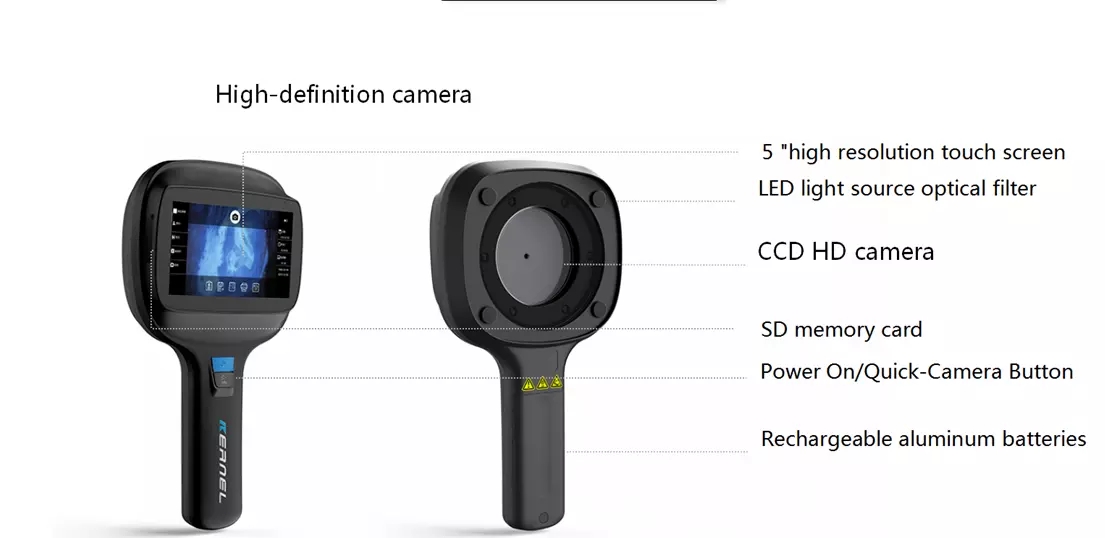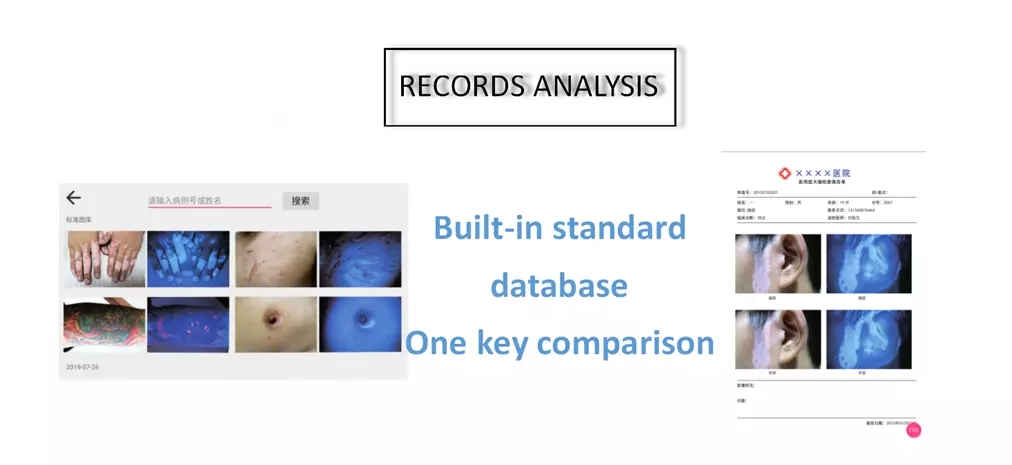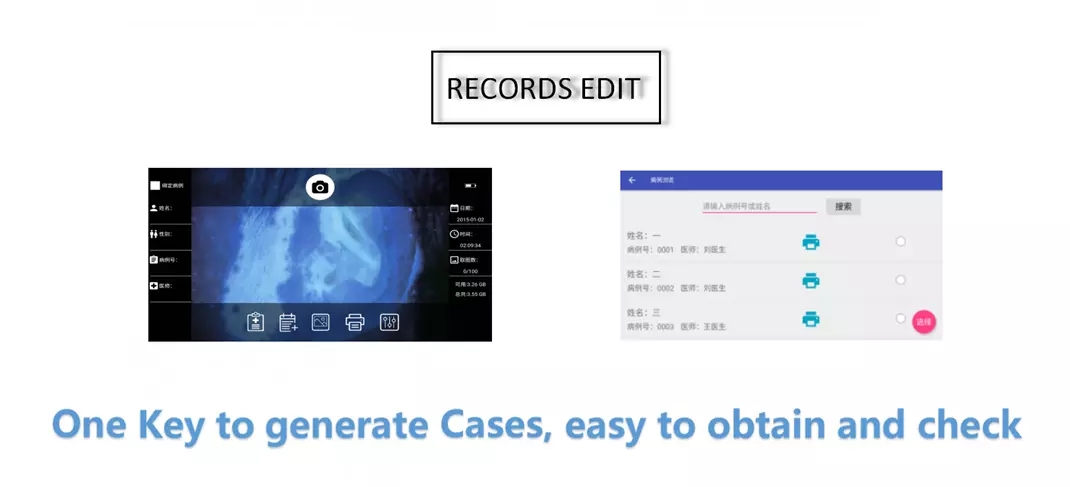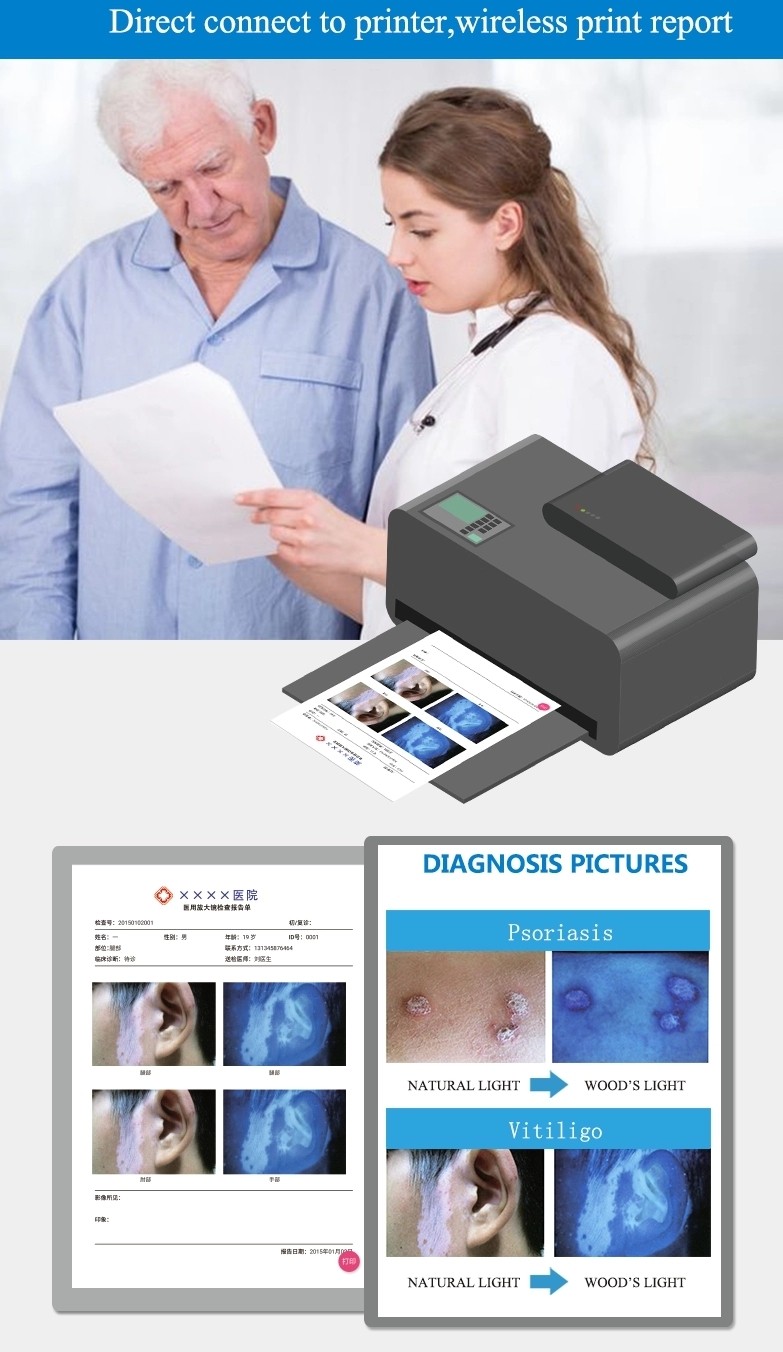 ---
Specifications

| | |
| --- | --- |
| Light Source | UVA light |
| UVA wavelength | 320nm-400nm(peak 365nm±10nm) |
| LED lifetime | ≥15000 hours |
| | |
| | |
| Water dust proof | IP22 |
| Visual lens magnification times | |