Kernel Portable Excimer Laser 308nm Psoriasis Vitiligo KN-5000E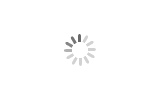 Kernel Portable Excimer Laser 308nm Psoriasis Vitiligo KN-5000E
:vitiligo、psoriasis、eczema、pityriasis rosea

:ISO、CFDA

:308nm excimer light

:available MOQ 100
Light source:308nm XeCl excimer light source
Irradiation Area: 22cm2±10%
​Irradiation intensity: 35 mW/cm2
two treatment modes of dose and time
Built-in MED test function
record the treatment data
Overview






Maximum Efficiency

Adopts the latest generation of imported xenon chloride gas light source, which continuously emits high-intensity single-frequency 308nm excimer light, with stable

waveband, pure spot.



---



Good targeting

Suitable for small-area treatment. The flexible

treatment handle can precisely control the

radiation treatment range, and it will not shine on

the normal skin, avoiding the damage to the normal skin.
---



Various size


Multi-specification treatment handle hoods, users can choose according to the size of

the treatment area to avoid unnecessary

radiation output.




---



Two treatment modes


The two treatment modes of dose and time

can be selected by the user at will.






---
MED test


Built-in specific UV dosage schemes, can

conduct automatic six-spot skin phototoxicity test, and can also make complex test proces simple and easy to operate according to the characteristics of the patient's skin.
---






Good heat dissipation


Adopts two-way double-effect cooling

technology, partition heat dissipation,

good heat dissipation performance,

extend the service life of the light source






---
Portable


Hand-held appearance design adopts bionic design techniques, ensure that the whole

machine is portable and ergonomic.



---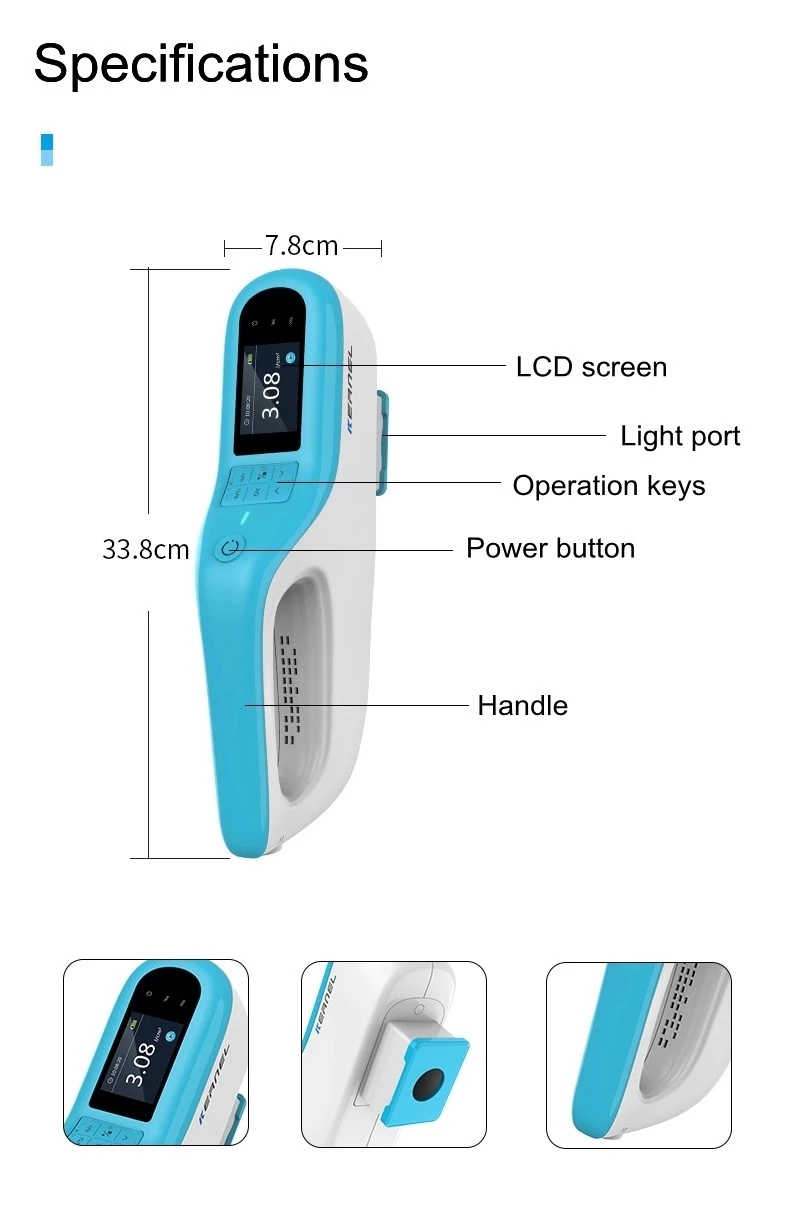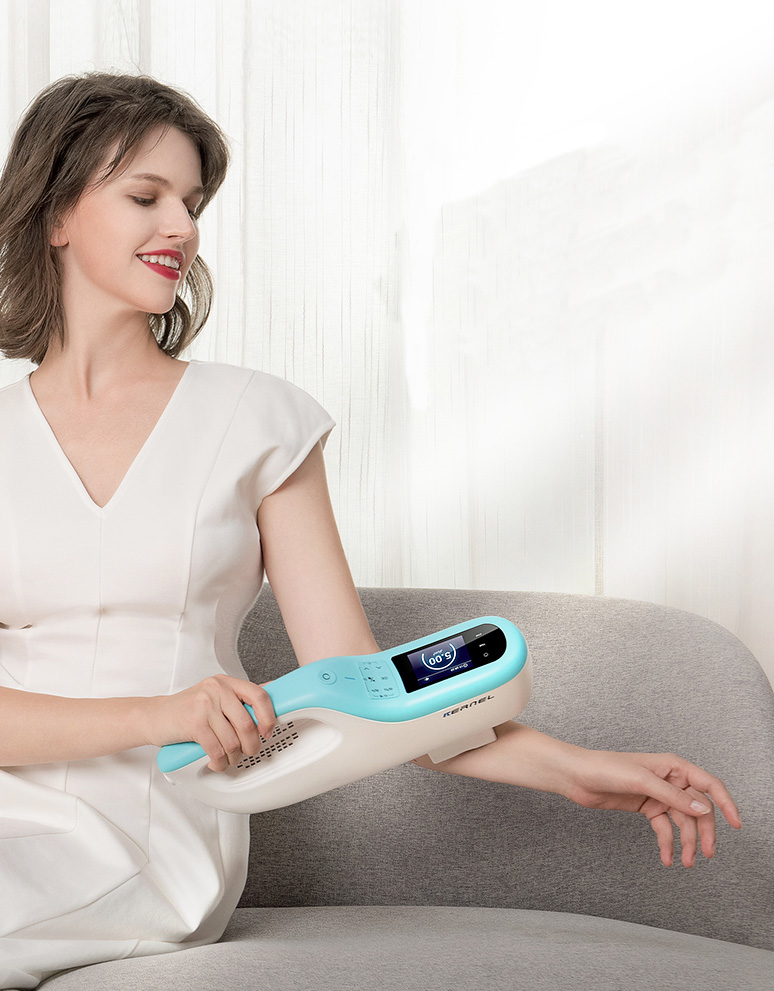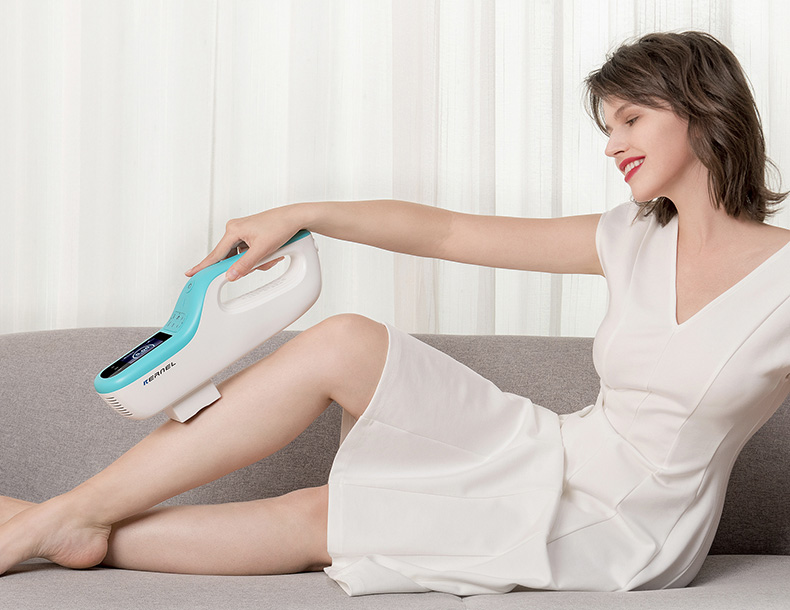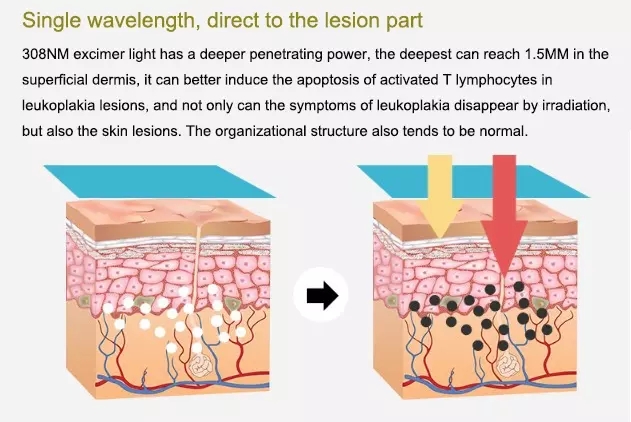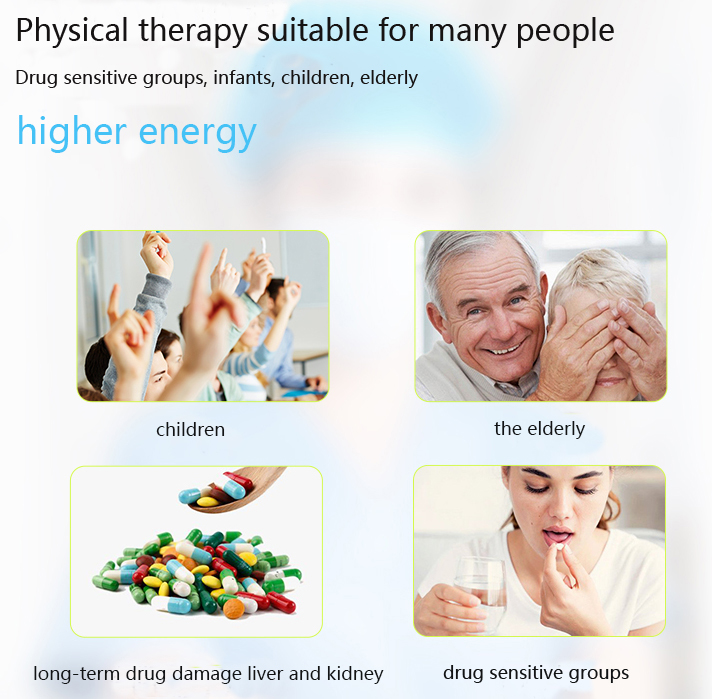 ---
Specifications

| | |
| --- | --- |
| Light Source | Xenon chloride excimer light source |
| UVB wavelength | |
| Indications | Vitiligo, psoriasis, eczema, pityriasis rosea |
| | |
| Irradiation area | |
| Weight | IN.W.:1.1kg, G.W.:2.5kg |
This is a high cost performance UV lamp which is suitable for treating vitiligo, psoriasis, eczema, pityriasis rosea, etc.
The operation is so easy that you can use the device at home at ease, which brings you more convenience for your life.
So if you're troubled by the skin diseases mentioned above, just try to use our equipment which will light up your life.
Feel free to contact us if you have any problems about our products.